公開日 2021.04.09
更新日 2021.04.09
We are now taking applications for the 2021 Tokushima Prefecture Japanese Speech Contest. Would you like to talk about your life in Tokushima or talk about your own country? We encourage all of you to apply! For more information, please refer to the guidelines attached below.
Date & Place: July 18, 2021 (Sunday), 13:30 – 16:30
Awagin Hall (Tokushima Prefecture Kyodo Bunka Kaikan)
Small Hall (5F)
Speech Topic: The topic is left to your discretion, but it should relate to the event's purpose of fostering cross-cultural understanding and multiculturalism.
Deadline: May 25, 2021 (Tuesday)
Applications must be turned in by 5:00 PM.

For more information, please refer to the guidelines below: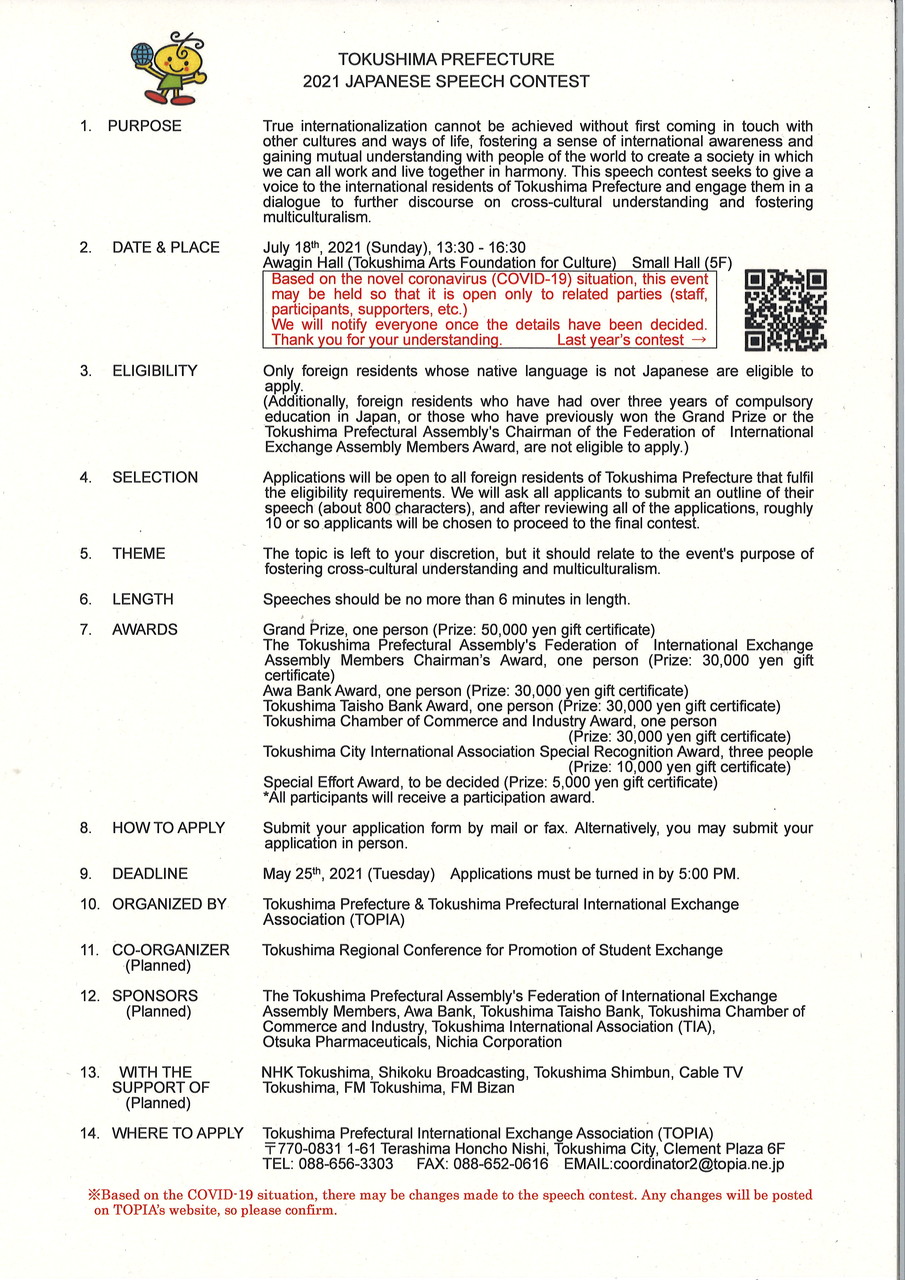 2021 Japanese Speech Contest application form[XLSX:14KB]