The 2016 International Understanding Support Forum will be held on Sunday, December 11.
Come join in on discussions surrounding multiculturalism and international understanding.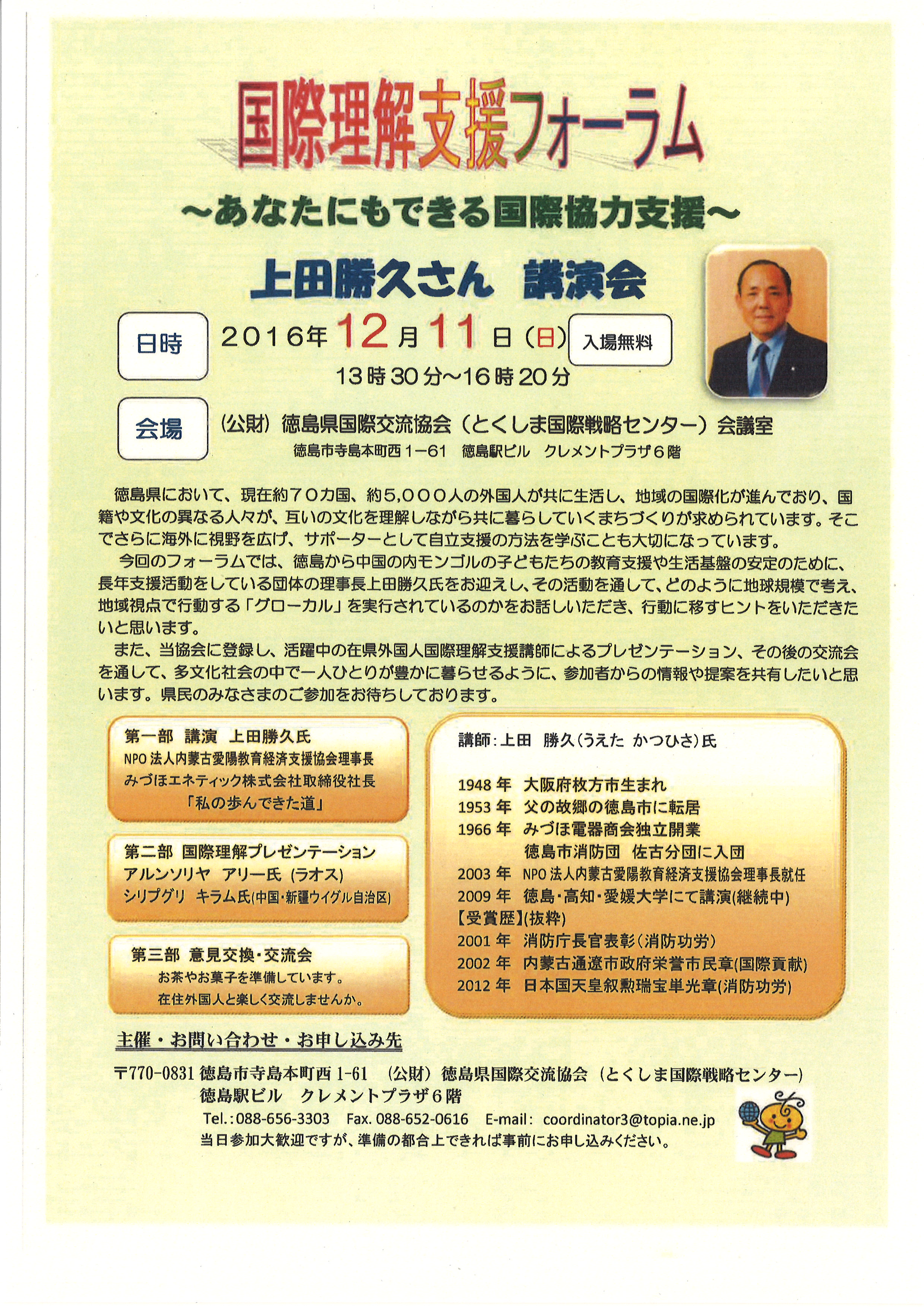 *Entry into this event is for free. Part 1 through 2 will be conducted entirely in Japanese. Part 3 will be a networking and socializing event and snacks from around the world will be served.
If you would like to sign-up for this event or if you have any questions please contact TOPIA at:
Tel.088-656-3303 FAX 088-652-0616

 E-mail: coordinator3@topia.ne.jp  
We highly encourage you all to let us know in advance if you are joining us for this event by filling out the form below, but you can join us on the day of the event as well without prior registration.
Application Form.docx(14.9KBytes)